Reading and Phonics
Reading at Haworth Primary School
We love reading at our school. Look at all the fantastic reading activities we do!
Guided Reading
We have daily Guided Reading sessions in all classes and teachers record children's progress as they hear children read. We also have Reading Journals and children carry out activities to develop children's comprehension and understanding of what they are reading.Children learn how to interpret the subtleties within text as part of their guided reading lessons.
Follow the link for example comprehension question starters - you could use these to support your child when reading at home - Click Here
We have lots of books to choose from within our Guided Reading schemes. At Haworth Primary School we have Rigby Navigator, Phonic Bugs, Project X and Rapid Readers. Children also take a 'reading for pleasure' book home too.



A Guided Reading lesson. We discuss what we are reading and look more closely at the text by answering comprehension questions.




A Guided Reading lesson. We read and discuss the text, making sure that we know the meaning of words in context.




We enjoy Guided Reading! We get to show off all of our phonic skills. We work together to help each other to be great readers.
Library
At Haworth we have a library especially designed for our younger children in Early Years and Key Stage 1 and a library for our older children in Key Stage 2. With over 8500 books to choose from, children have no problems finding interesting and exciting books to interest them. Children visit our brilliant libraries regularly to choose books. There is a range of fiction and non-fiction books to choose from.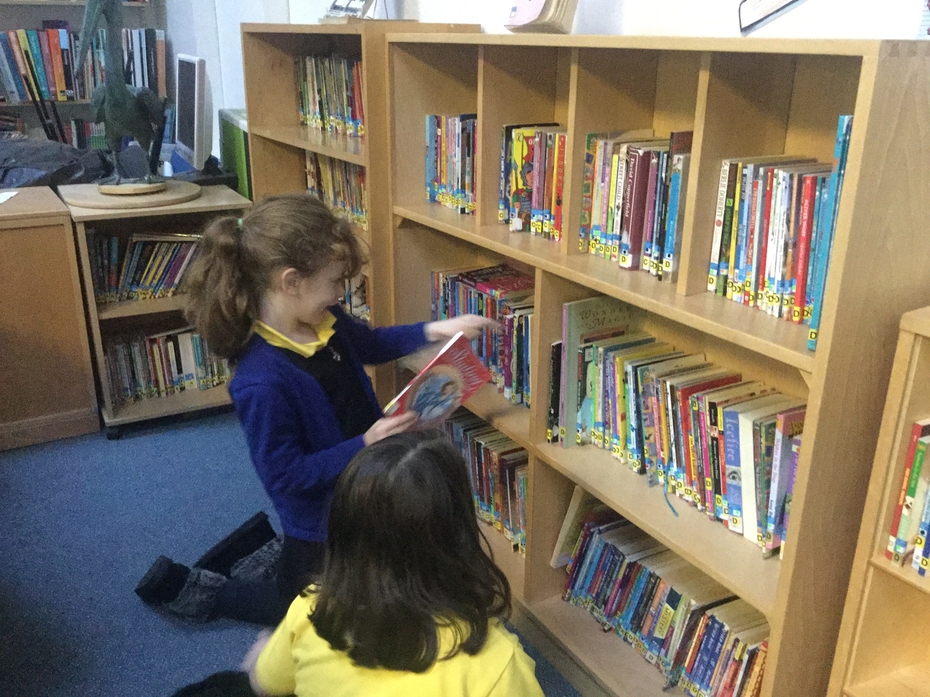 Reading for Pleasure
Our school have adopted lots of ideas to help children develop a life long love of reading.We have Reading for Pleasure boxes in every class. Children can choose books to read and staff change the books in this box regularly. Sometimes children even bring books from home in to read at playtimes.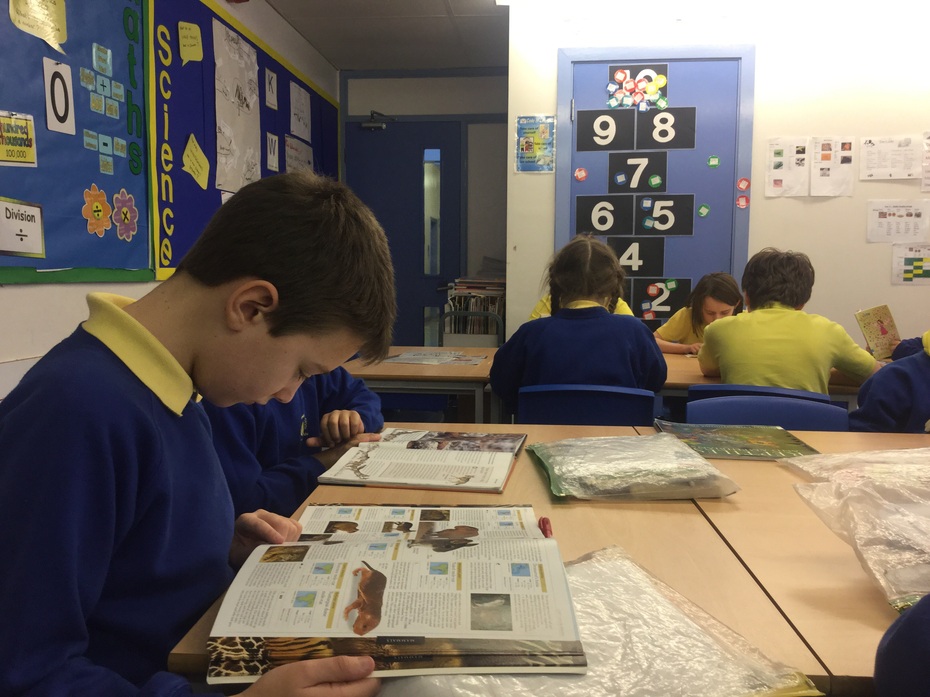 Reading Buddies
We have 'Reading Buddies' in Key Stage 1. Year 6 children read with younger children and help them to apply all of the strategies they are learning to read unknown words by segmenting and blending.
Reading Across the Curriculum
We enjoy using our reading skills in every lesson and our teachers provide opportunities for us to do so in all subjects. In every class there is a book area filled with books to support our curriculum topics and for us to enjoy.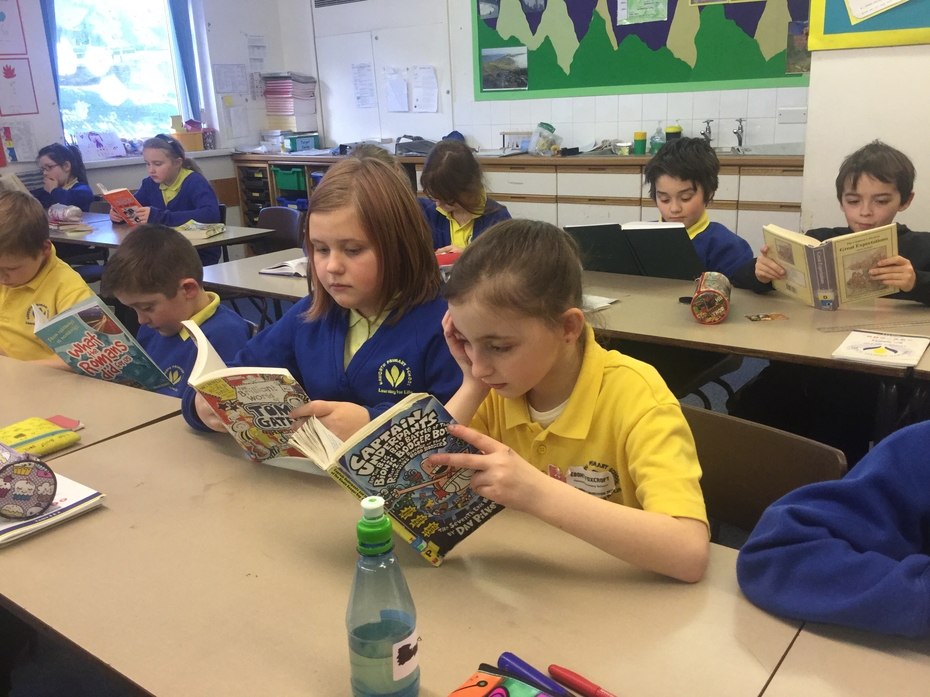 Reading Challenges
Can you be a reading hero and complete one of our reading challenges. Follow the links below to become a reading hero!
EYFS Reading challenge 1

Key Stage 1 reading Hero challenge 1
E-Books
Children in Key Stage 1 can read our Guided Reading books online at www.bugclub.co.uk. They have their our own usernames and passwords. Children can choose different books to read and get to complete challenges and build castles or rockets as rewards!
If you would like access to some fantastic eBooks, why not visit www.oxfordowl.co.uk. There are over 260 free books for parents to read with their child at home with lots of ideas on how to support your child with reading.
If you would like to know more about reading, feel free to contact Caron Stone, who will be able to give you more information.
Teaching Phonics - Letters and Sounds
At Haworth Primary School we use 'letters and sounds' to teach Phonics.
We have a 25 minute daily phonics session where we learn about how to read and write using our phonic knowledge.
We play lots of different phonic games which help us understand how sounds make words and we use words to make sentences. We use the Interactive Whiteboard to play games and learn new phonemes and graphemes.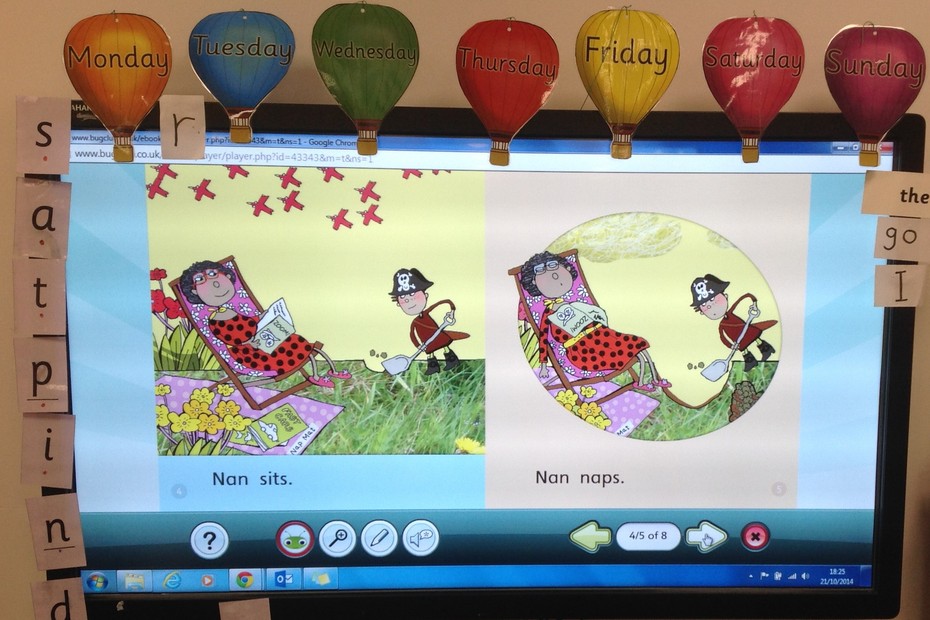 Example of a phonics game.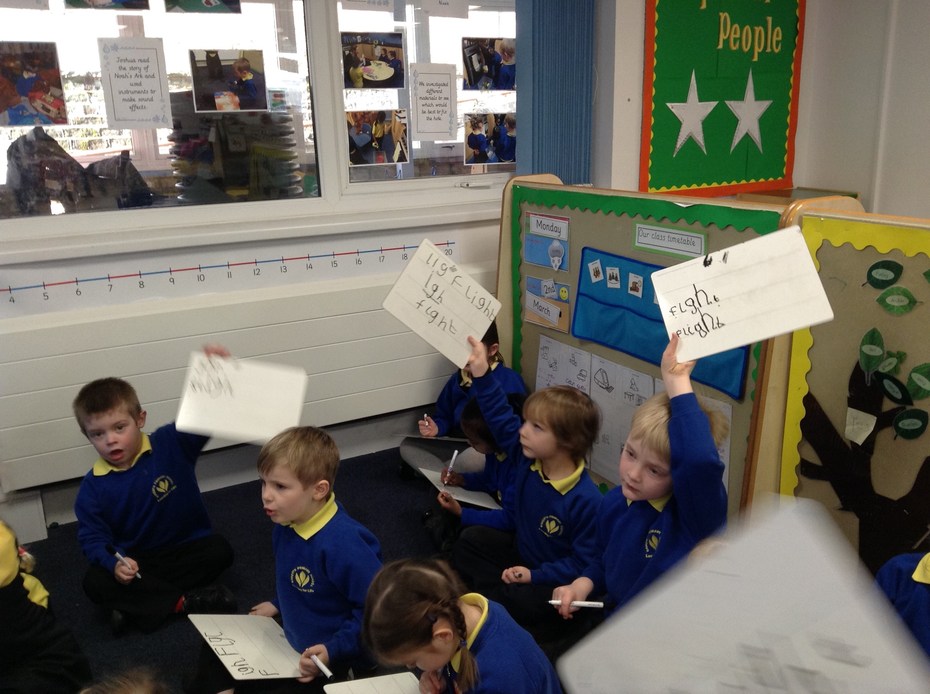 A daily phonics session.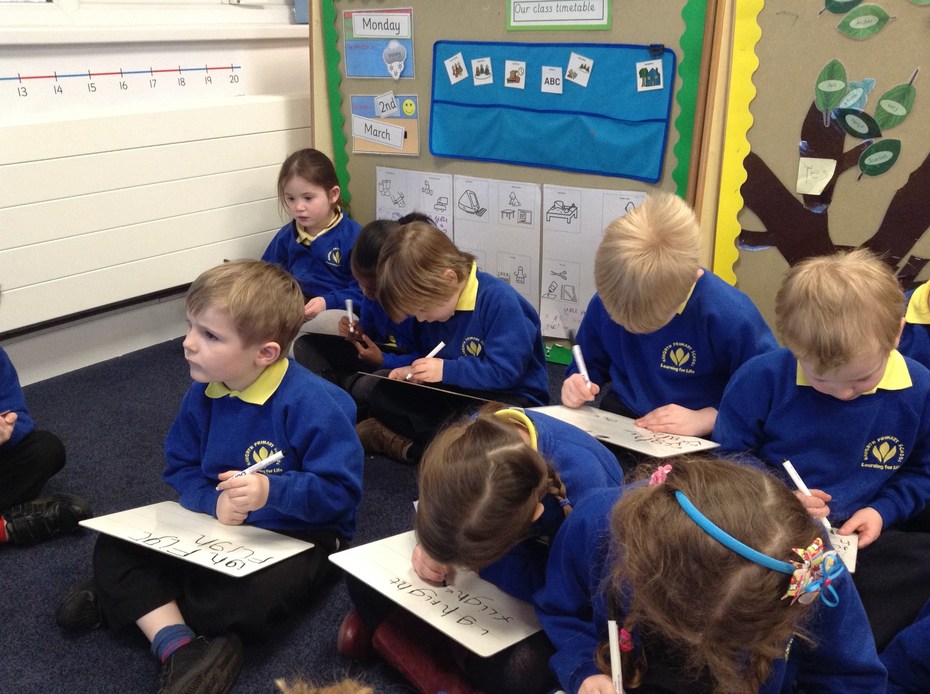 Learning 'tricky words'.
What is phonics?
There has been a big shift in the past few years in how we teach reading in school. This is having a huge impact and helping many children learn to read and spell. Phonics is recommended as the first strategy that children should be taught in helping them learn to read. Phonics runs alongside other teaching methods to help children develop vital reading skills and give them a real love of reading – hopefully for life.
How we teach phonics at Haworth Primary School
At Haworth Primary School, pre-reading skills are taught using synthetic phonics and the school follows the government published programme 'Letters and Sounds', using resources from the 'Phonics Bug' programme. This provides us with a multi-sensory approach that accommodates all learning styles. The children are taught within the phase that is appropriate to their level of development. They are assessed on a regular basis and groups are sorted accordingly. The phonemes (sounds) are systematically taught before the children are shown how to blend them for reading and segmenting them for writing. Alongside this, the children are taught the 'high frequency words' (those words which do not entirely follow the phonic rules). Staff receive regular training in the teaching of phonics which enables them to deliver interesting, interactive sessions that engage and motivate the children.
Why teach phonics?
Learning to read is like cracking a code, so teaching phonics is a way of teaching children to crack the code. As reading is the key to learning, it is important that we teach phonics clearly and systematically- learning easy bits first then progressing to trickier bits!
Useful websites
Click here for another great reading website; where children can look at illustrations, play games, send e - cards as well as find out about brand new books!!