Year 6 Chaffinches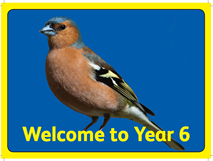 As part of our topic on World War 1, Year 6 visited the war memorial in Haworth to find out how many people died in Haworth, whose names are on the war memorial, and where the men of Haworth fought and died.
Year 6 had a fabulous start to our World War 1 Topic on Monday. We started the day by enlisting all the children as potential recruits for the Haworth Regiment. As part of their training, they had to learn about potential injuries and how to bandage wounds. They learned about the different Corps within a regiment and how to send messages using Morse Code. In addition, they researched cap badges before designing their own and finally they baked potato scones using a WW1 recipe.
Year 6 had an amazing trip to East Riddlesden Hall on Monday, 17th September. The Hall is built in the early Stuart period but demonstrates a life similar to the Tudor period. The children compared the furniture and food from Tudor/Stuart times with those today. They were amazed to learn the 'sayings' we have today that we have inherited from life 500 years ago (Night, night sleep tight; cat's cradle; caught red handed). As part of the trip, the groups made butter from cream and used blackberries to tie-dye a piece of material.