Year 6 Chaffinch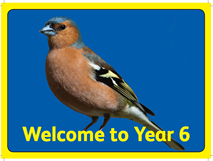 Shibden Hall
Our next trip for the 1/2 term was to Shibden Hall, near Halifax. Here we explored how the Tudors lived. We were greeted by the owner of the house Master Robert and his mother, Mistress Joan. Looking round the house, we were intrigued to discover how the Tudors built their houses and how they entertained. It was fascinating to discover what materials were used for their clothes and why silk was expensive. The children were particularly interested in how wool was cleaned before it was spun and woven.
Autumn 2 started with Community Week. In year 6 we linked this to our topic on Tudors. We invited parents and explored the village to find out if people from the Tudor era lived in Haworth. We found 3 buildings in Haworth that were built in the early 17th century, so although they were not Tudor buildings, they did suggest that the village was inhabited many years ago. We also found a house, that has been renovated and improved that dated back to the late 1400s. Thanks you to all parents who helped in our search.
In October, Chaffinch Class visited the local Mosque in Keighley. We were very privileged to witness a prayer session before exploring the Mosque. Our guide explained about the Islamic Hajj and some pupils were able to dress in 'traditional' Hajj clothing. At the end of the session, the children were offered a question and answer session.