Year 4 Woodpeckers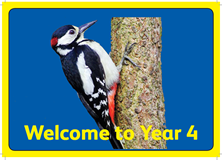 For our community week we focussed on the schools within Haworth. We compared the old Haworth board school with our primary school. We walked down to the old school and spent part of the afternoon sketching the building, focusing on the shapes. We then walked back up to our primary school and sketched this also. After that, we were able to look at the two and discuss the similarities and differences between the two.
To link in with our topic work on the Amazon rainforest we have been investigating the pros and cons of deforestation. Throughout our English lessons we have looked at persuasive letters from both sides of the debate and formed our own opinion. The class split into two sides, for and against deforestation and they argued their points across. At the end of the debate the class took a vote and it was voted that Year 4 are against deforestation.
Our trip to the Gurdwara.
This half term we have been learning all about the Sikh faith, we were lucky enough to take a visit to a local Gurdwara in Bradford. We learnt a lot about the faith and were able to find out what it is like in the Sikh place of worship.
At the beginning of this half term we had a rather large visitor! The whole school had a WOW basketball day where Paul Tiny Strugess came to visit, he was a massive 7ft 8! Paul played basketball for the Harlem Globetrotters and is the tallest basketball player in the world. In the afternoon year 4 were lucky enough to have a basketball session with him! Here are some pictures of the activities we were doing.