Nursery Robins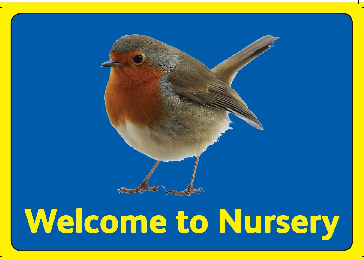 Welcome to Nursery! Our current newsletter is now available to view below. I hope that everyone is enjoying Nursery, so far all the new children are settling in really well. Photographs and more information will follow soon!
The Royal Wedding!
We spent all week learning about the Royal wedding. We created red, white and blue art, role played weddings, painted flags and baked food for the party. On Friday we all wore red white and blue for our garden party outside with Reception.
We are looking after 5 caterpillars. This has inspired some great learning in Nursery...
See if you can spot our very long play dough caterpillar! We did some amazing counting!
Keep checking for updates on our caterpillars!
We have learnt a song about caterpillars too!
The caterpillars were all in their cocoons when we got back to Nursery after the bank holiday weekend!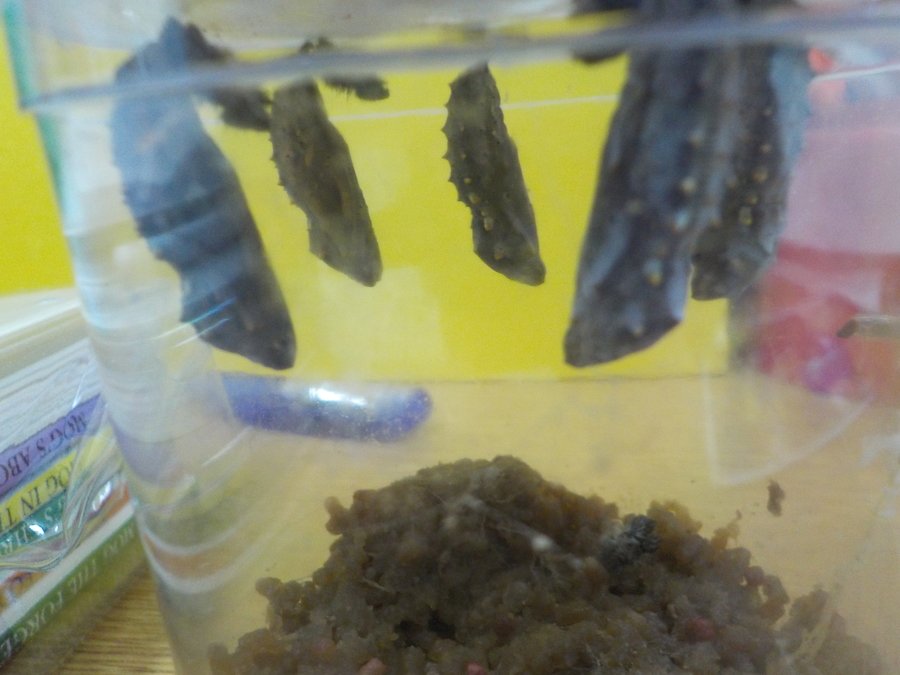 Look what happened after a few days! We thought they were going to come out!
Monday 21st May - we came back after the weekend to find empty cocoons! All five are now butterflies. We took them into the outdoor classroom to release them into their new home.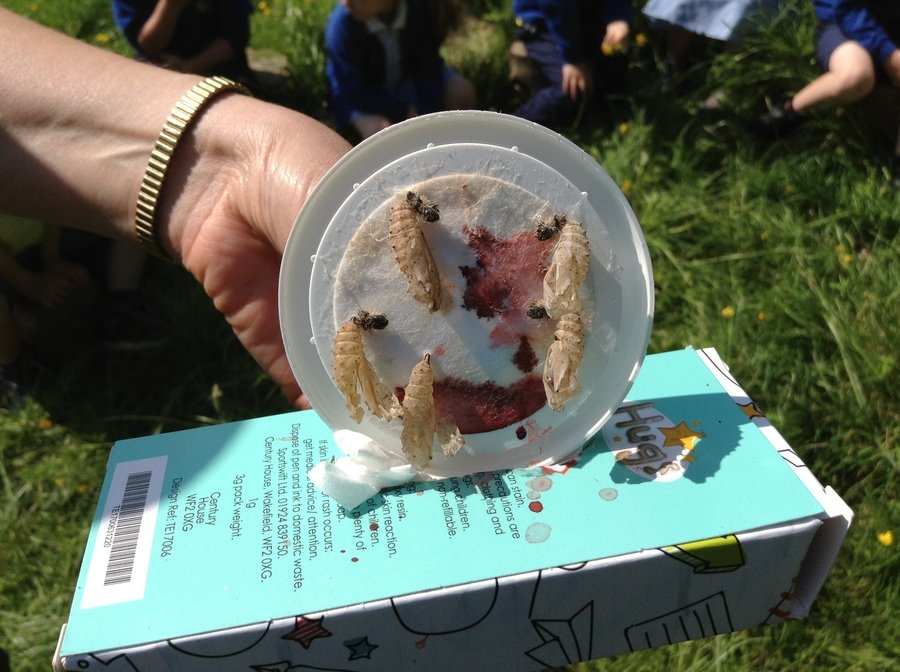 Spring 2
We have really enjoyed exploring slime this half term! We have seen some great vocabulary from the children as they describe and explore this new texture. It is easy to make at home too.
Recipe:
1 cup PVA glue
1 tsp bicarbonate of soda
2 Tbsp contact lens solution (must contain boric acid)
The Titanic!
The first half term began with a very enthusiastic carpet time led by Rudy. After watching a documentary at home about the Titanic he was keen to share all of his knowledge with the other children. He spoke to the whole group about where the Titanic was made and what happened to it. He knew so much and his knowledge inspired lots of questions and further learning. We found images and clips on the internet and researched how many people were on the ship. In provision, Rudy and a group of others used boxes to make their own Titanic. They looked carefully for the correct shapes and even made the crows nest! Amazing!
Maths
We have played lots of different dice games to improve ability to recognise dice patterns quickly, without needing to count every time. We really enjoyed playing 'Dice Corners' in the studio where we had to choose a dice pattern and complete various physical challenges too - great balancing!
Rhyming
In phonics, we have enjoyed lots of rhyming activities, stories, songs and games. Lots of children are getting really good at rhyming! Can your child remember any of the rhyming pairs from these games? What is your child's favourite Nursery rhyme or rhyming story?
Did you enjoy the biscuits? We had great fun weighing, mixing, kneading, rolling and cutting to make biscuits in rhyming shapes.
Outdoor Learning
We have been keeping warm outside by building dens, riding bikes and jumping and balancing in the tyre park. We have also been investigating the pipes and funnels in the water and getting creative with instruments and cardboard boxes outside.
Nursery Christmas Party Day!
We have had a great party. We have enjoyed party games, crackers, party food and a very special visit from Santa!
Merry Christmas Everyone and a Happy New Year from all the Nursery team.
We have been learning lots of new skills in Nursery! We have made new friends and enjoyed lots of new experiences. We have managed new routines and we are trying really hard with our listening at carpet times.
Outdoor Learning!
We are all trying really hard to put on our waterproofs and wellies by ourselves. We have had great fun outside in all weathers, learning new skills and enjoying new experiences...
All About Me...
We have been enjoying lots of activities where we looked at our faces and talked about ourselves. We also got to know each other as we made our own family trees. All our fantastic work is on display or in our Learning Journey books if you would like to find out more. Here are a few of our portraits...
Autumn
We enjoyed an Autumn walk and collected lots of leaves. Back in Nursery we explored colour mixing with the paints and used our new colours to made leaf prints.
What a great start to Nursery! We are all looking forward to next half term where our learning will be based around the theme 'Night Time.' I hope your children have had lots to say about their learning...it would be great to hear their comments. Parent observation forms are always available. Have you asked your child about our Play Dough Disco? Keep checking the website for more photos...