Nursery Robins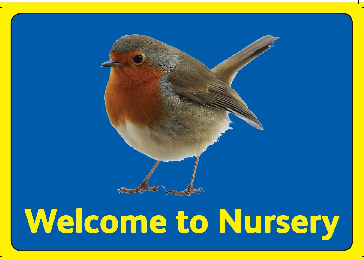 We have been learning lots of new skills in Nursery! We have made new friends and enjoyed lots of new experiences. We have managed new routines and we are trying really hard with our listening at carpet times.
Outdoor Learning!
We are all trying really hard to put on our waterproofs and wellies by ourselves. We have had great fun outside in all weathers, learning new skills and enjoying new experiences...
All About Me...
We have been enjoying lots of activities where we looked at our faces and talked about ourselves. We also got to know each other as we made our own family trees. All our fantastic work is on display or in our Learning Journey books if you would like to find out more. Here are a few of our portraits...
Autumn
We enjoyed an Autumn walk and collected lots of leaves. Back in Nursery we explored colour mixing with the paints and used our new colours to made leaf prints.
What a great start to Nursery! We are all looking forward to next half term where our learning will be based around the theme 'Night Time.' I hope your children have had lots to say about their learning...it would be great to hear their comments. Parent observation forms are always available. Have you asked your child about our Play Dough Disco? Keep checking the website for more photos...