WELCOME TO YEAR 1 2016-2017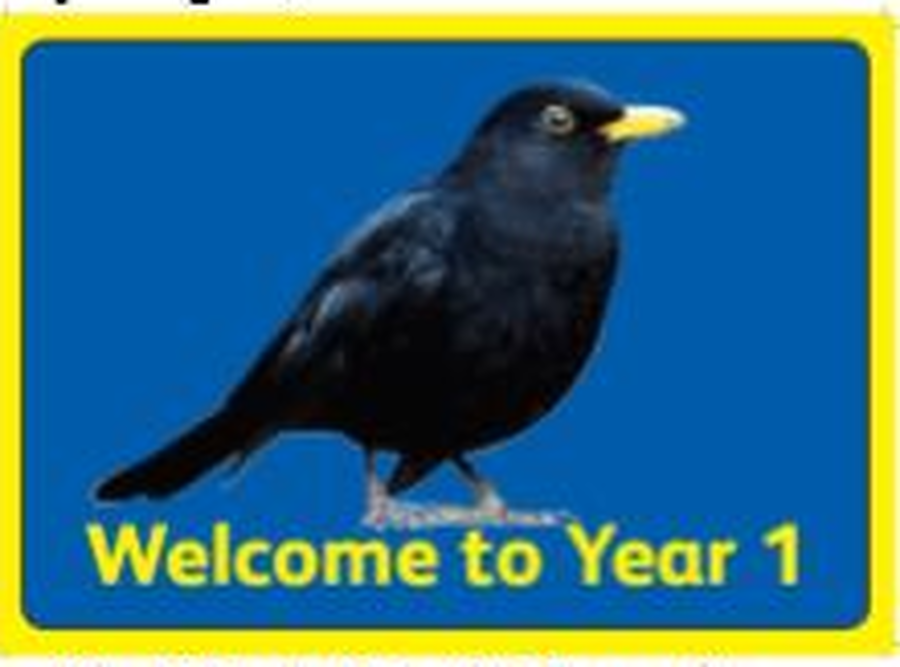 Summer Term 2 - Beachcombers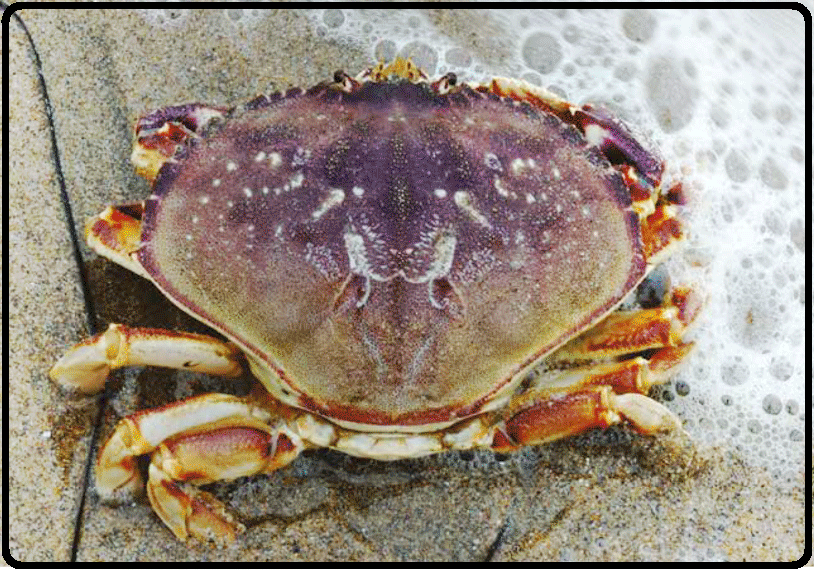 Oh, I do like to be beside the seaside! Do you? That's good, because in Year 1 this term, we are about to become an expert beachcomber! We begin our learning with the visit to Abbey House Museum in Leeds where we will find out about seaside holidays in the past.
Over the half term holidays, did you visit a beach and see some interesting and unusual objects? Did you see a rock pool? In Year 1 we will be reading some books about the seashore, learning some sea shanties, exploring and comparing sea creatures and also painting some seascapes.
Got your shorts and sunglasses on? Bucket and spade at the ready? Splish, splash! Let's get beachcombing...
Look at this picture showing a seaside in the past. What is the same and what is different about a seaside now and a seaside long ago?
Mrs Stone and Mrs Garnett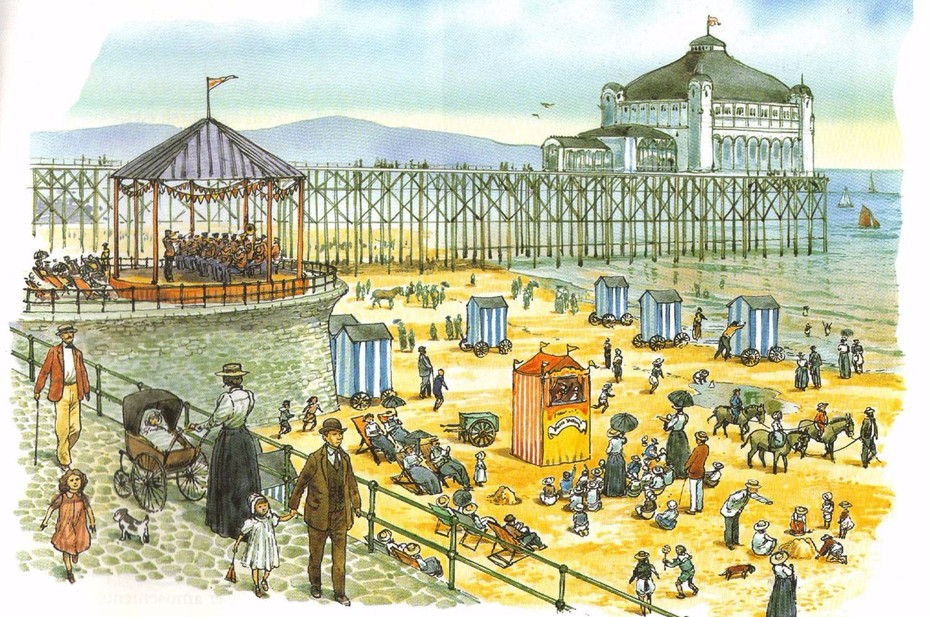 Spring Term 2 - Muck, Mess and Mixtures
Oompa Loompa Doompety Doo!
Our little Blackbirds have been acting and singing their little socks off in preparation for our Charlie and the Chocolate Factory themed class assembly. Thank you to those of you who were able to pop along and watch, we really hope you enjoyed it! We will be singing the Oompa Loompa song in our sleep!
Marmalade
This week we had a cooking lesson and made some orange juice and marmalade. We squeezed lots of oranges! Then we were able to try the marmalade that we had made and we spread it on some toast! It was delicious!
Chinese New Year
We learnt all about Chinese New Year and had fun taking part in CNY related activities celebrating the year of the rooster.
Hindu Mandir
On Wednesday 1st February we went on a trip to visit a Hindu temple in Bradford.
First we took our shoes off and washed our hands to show respect. Next we walked into the most beautiful worship hall and sat in front of the main shrine. We offered a gift basket of fruit on behalf of our Blackbird Class. We gave it to the priest and he gave it to the Gods. Then some of us dressed in some traditional clothing.. After that we did 3 activities; learning about Hindu Gods, learning about Hindu weddings and exploring Hindu artifacts. Finally we got the coach back to school.
We felt so lucky to visit such a beautiful temple.
Crayon Canvas
We continued investigating the effects of heat in Science. We were shown a white canvas with crayons glued on.
What do you predict will happen when we blow the hairdryer on the crayons?
We each gave our prediction and then tested it out.
The crayons melted! We were left with the most beautiful canvases which are now proudly displayed in our classroom. What do you think?
Chocolate Experiment
In Science, we looked at the effect of heat on chocolate.
First, we predicted what would happen if we stared at a piece of Galaxy chocolate. Most of us predicted it would melt, so we tested it out. We stared at our piece of chocolate on a paper towel for 30 seconds. Nothing happened to it!
Next, we carefully put the piece of chocolate in our hand and wrapped our fingers around it tightly while Miss Turver read us the 'Chocolate' poem by Michael Rosen.
Then we opened our hand and found the chocolate had melted because of the heat!
Finally we licked it!
Bubble Painting
We had an exciting afternoon! We blew bubbles in paint and laid the paper onto of the bubbles. The result was beautiful!
Soap Bubble Experiment.
In Science we investigated which soap product produces the biggest bubbles when mixed with water.
First we made our prediction. Would bar soap, fairy liquid or bubble bath make the biggest bubbles? What do you think?
Next, we talked about how we can make this experiment a fair test. We used a timer to whisk the mixture for the same length or time, we used a measuring jug to measure the same amount of hot water and we used weighing scales to measure the same amount of each product.
Then we got busy!
Marble Painting!
Today we used marbles and paint to create these wonderful paintings!
Messy Mixtures Afternoon
Thursday 5th January marked the start of our new topic, "Muck, Mess and Mixtures!"
First, we learnt about our senses and how we use them. Next, we learnt a new word - adjectives.
After that, we explored seven different activities with messy mixtures on each. We found jelly, bubble bath, paint, playdough, water balls, shaving foam and cornflower. We used our senses to explore each messy mixture and then thought of adjectives to describe them.
Finally, we recorded our findings on a recording sheet and talked about our favourite messy mixture. We tried discussing our least favourite mixture, but the children couldn't think of any – they loved them all!
We apologise if your child came home a little bit messy today!
Happy New Year!
We hope you have had a wonderful Christmas and New Year and Santa brought you lots of lovely things!
This term we will be getting messy with our new topic Muck, Mess and Mixtures. Our newsletter for this term is uploaded below.
As always, please do come and see me if you have any questions or queries.
Miss Turver, Mrs Richmond and Mrs Haynes.
Autumn Term 2 - Christmas
The Adventures of Snowflake!
Catch up with some of the adventures of Snowflake, our elf, here!
Christmas Dinner
Today we had our delicious Christmas dinner! We made Christmas hats to celebrate!
Elf Yourself!
When we arrived into school this morning, we noticed Snowflake had turned Miss Turver, Mrs Richmond and Mrs Haynes into elves! Snowflake had drawn extra elves so we could turn ourselves into elves too. First, we coloured in our elf, then we cut out our face from a photograph and glued it on our elf. We had so much fun!
RE - The Christmas Story
In the run up to Christmas, we have been learning about the Christmas story. We have sequenced pictures from the Nativity story and orally re-told the story. In provision we have made our own Christmas story books and acted out the story with our friends.
Santa's Elf Arrived!
On the morning of the 1st December, we walked into the classroom to find it had turned into a magical Christmas wonderland. Underneath the Christmas tree, we found a brown parcel wrapped in a red ribbon. Who could it be from? What could be in the box?
After making our predictions, we had a brilliant idea of checking the 'Santa camera' in the classroom to see if we could see who had delivered the parcel. We loaded up the 'camera' on the computer and were amazed to see three dancing reindeers in our classroom! Next, we opened the parcel and were so excited to discover a special elf from Santa! We named him Snowflake. We can't wait to welcome Snowflake to Blackbird Class and see what adventures he gets up to...
Autumn Term 2 - Community
Parent Workshop
We were delighted to have some of our parents here this afternoon! We had a fantastic afternoon making junk models of significant places around Haworth. We made Mrs Beighton's Sweet Shop, Haworth Primary School, the Bronte Parsonage and Haworth Train Station. We had a lovely afternoon.
A huge thank you to all the parents who were able to spend the afternoon with us. It was a lovely way to end our topic.
Water Colour Painting
As part of our exploration of the Brontes, we looked at the illustrations in the book, "The Brontes: Children of the Moors". We noticed the illustrations have been created using water colours, so we decided to make our own.
First, we chose a photograph to paint from the selection we took from our community walk. Next, we sketched the photograph onto paper. Then, we used water colour to create our painting. We explored colour mixing to find the colour and shade we needed. Finally, when it was dry, we used black crayons to go over the outline.
The Brontes
We have enjoyed learning all about the Brontes this half term. We have focussed our learning on the book 'The Brontes: Children of the Moors," by local authors Mick Manning and Brita Granström. We have taken the time to explore the Bronte Parsonage and notice how it has changed over the years. We have talked about how Main Street has changed, why the Bronte Waterfalls are significant and what schools used to be like in the Victorian times.
We will remember them...
Today we learnt all about Remembrance Day and why we celebrate it. We made our own poppies and used our hand prints to create our poppy wreath. We enjoyed various crafts relating to this special day.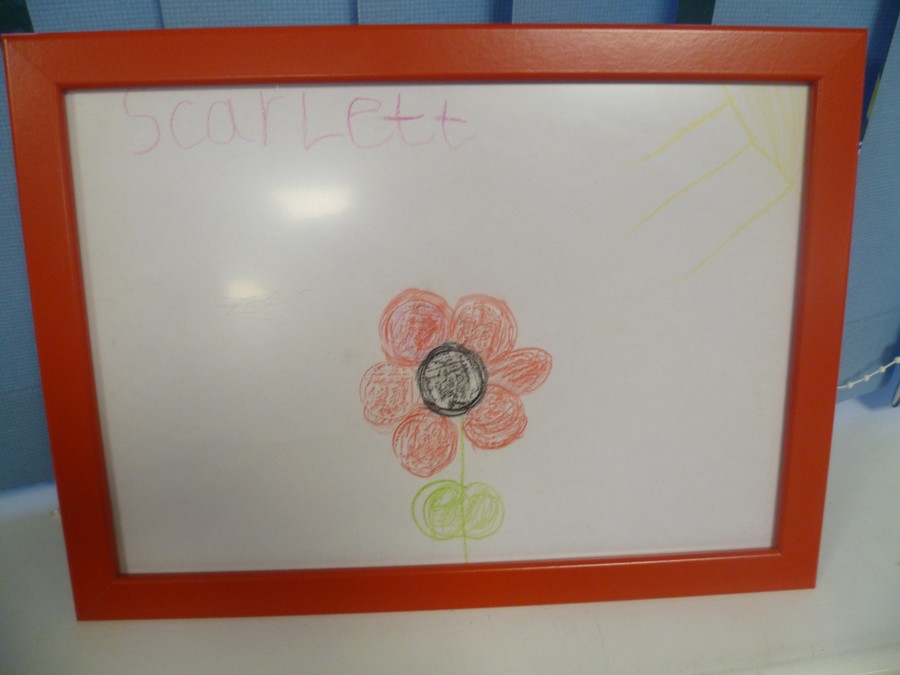 You Are What You Eat!
We have discussed healthy and unhealthy food in class this week. We took photographs of each other, printed them out and then filled our bodies with photographs of a delicious selection of healthy food.
"I made the Bronte Parsonage!"
"I made the Bronte Parsonage out of real air drying clay at home! I went to the Parsonage at the weekend and it made me want to make my own!"
Well done, munchkin, we are so proud of you!!
Thank you, Mrs Kaye!
We were very lucky to have one of our Blackbird's mums join us for the afternoon! Mrs Kaye told us all about her job in the doctor's surgery and brought with her lots of equipment to help us understand healthy living. To show our appreciation, the children asked to make a thank you card.
Thank you, Mrs Kaye, we had a lovely afternoon!
Money, Money, Money!
This week we have been learning all about money! We have used real coins in our role play sweet shop to pay for sweets. We have had so much fun taking it in turns to play the shopkeeper and the customer.
Community Walk
We have had a lovely start to our new term. This week we have been learning all about Haworth and, to celebrate, we took a lovely walk around our village. We were lucky enough to have some of our parents join us for our walk!
First, we walked over the railway bridge. We talked about steam trains and spotted a man shovelling coal. After having our photograph taken outside the station, we asked the man nicely if we could please have a piece of coal.
Next, we crossed the zebra crossing and walked into the Spar. We were very excited to explore the sweetie aisle! We discussed what sweets we could see and made a note of how the sweets were displayed.
Then we walked up Main Street and found the Bronte Parsonage. This was very exciting as we have just started learning about the Brontes!
Finally, we stepped back in time and looked around Mrs Beighton's sweet shop. We were able to make comparisons between the Spar and Mrs Beighton's back in class.
The shopkeepers in Mrs Beighton's were so kind to us, one of the children decided it would be a nice idea to make them a thank you card. With such a lovely gesture from the children, we set to work the next morning and made a lovely card. Some of the children walked to the sweet shop with Miss Turver to hand deliver their card. Mrs Beighton's sweet shop were so delighted by our card, they posted about it on their Facebook page!
.
Autumn Term 2.
Welcome back! I hope you all had a lovely half term break and managed to enjoy some quality time with your families.
I have attached our newsletter to let you know what we will be getting up to in Blackbird class this term.
Miss Turver.
Autumn Term 1 - Moon Zoom
Balloon Powered Rocket Experiment.
We investigated whether the size of a balloon affects how far a balloon powered rocket travels along a string.
First, we predicted whether balloon 1, 2 or 3 will travel the furthest along the string when the air inside is allowed to escape. Next, we set up the experiment in the hall and then we were ready!
Balloon 3, the balloon with the most air, travelled along the string the furthest! Most of us predicted correctly. Finally, we discussed the reason why.
Numbers!
We are practising our number formation in the continuous provision. We have used the space dust we collected from the space crash, paint bags, chalk, gems, pom poms - anything we can lay our hands on!
We Made Moon Buggies!
Today we learnt about moon buggies. We then designed our own and made it using wheels and construction pieces from our construction area.
Meet Copper the Snake!
We had a surprise visit on Friday afternoon from one of our dads and their snake called Copper! We were very excited!
The History of Space Travel
This afternoon we learnt about the history of space. We made a human timeline and were fascinated to discover when the first rocket travelled into space. We were surprised to discover insects, a monkey and a dog orbited Earth before humans. We learnt about Yuri Gagarin, Valentina Tereshkova, Neil Armstrong, Buzz Aldrin and Michael Collins. and watched some videos of rockets launching into space.
Finally, we made some predictions about the future.
I wonder, what do you think will happen in the year 3000?
Where the Wild Things Are.
Our Literacy sessions the last three weeks have been based around the popular text 'Where the Wild Things Are' by Maurice Sendak.
First, we read and discussed the story. We drew a story map and thought of actions to help us remember the story off by heart.
Next, we innovated the story. We discussed the setting and instead of Max's bedroom turning into a jungle, we decided it would turn into space. Instead of Max having a wild rumpus with the Wild Things, Max had a rumpus with some smelly aliens!
Finally, we invented a new story. We had great fun changing the character names and setting. Some children decided the main character would be called Lucy whose bedroom turned into the sea. Lucy had a wild rumpus with some sharks and fish!
Another excellent invention was another female character whose bedroom turned into a mouth watering chocolate factory. Her bed turned into chocolate and she had a wild rumpus with some crazy oompa loompas.
We had fantastic fun inventing new stories based on Where the Wild Things Are.
Our Blackbirds created some fantastic work!
The Travelling Planetarium
On Thursday 22nd September 2016, Zee from the travelling planetarium visited our school. Inside the school hall was a huge, black igloo! We stepped inside the dome and learnt all about the sky at night. We found out about stars, planets, the Sun and the solar system.
This was a very exciting introduction to our Moon Zoom topic! The children are so excited to investigate these in more detail over the next few weeks.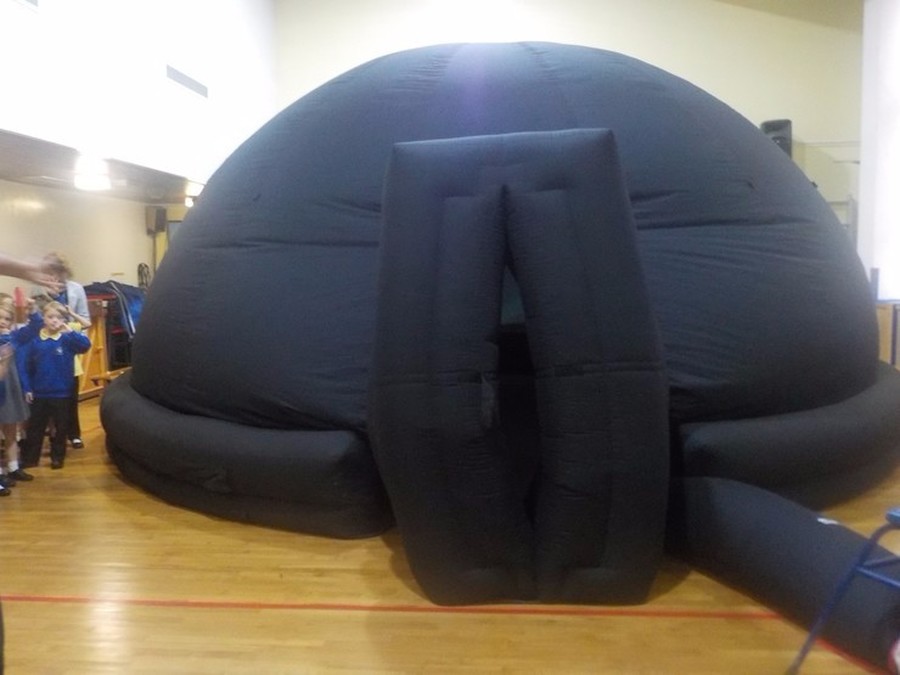 The Egg Hatched!
On a rainy Monday afternoon, we returned from lunch and suddenly spotted the egg had hatched and alien goo over the floor! The baby alien left us a letter. He thanked us for making him feel safe in his egg and looking after him, but he had one question.
What will he need to live on planet Earth?
We immediately set to work and collected various objects from a bottle of water to clothes, from money to pictures of family and friends and even a mobile phone was added to a 'Welcome to Earth!' box for our baby alien. We left the box in a safe place and hoped he would use the objects overnight.
BREAKING NEWS: Crash Landing at Haworth Primary School!
On Monday 19th September, Key Stage 1 had an urgent assembly. We had received a very important letter from Sergeant Fred Law at West Yorkshire Police explaining there had been reports of unexpected flying objects over the fields at the back Haworth Primary School. Sergeant Law asked us to explore the school grounds for clues...
We found the wreckage of a space craft!
Sergeant Law asked us to take photographs of the wreckage as evidence and collect samples of the different substances. Hidden beneath the wreckage was a sparky, green alien egg! We carefully picked it up and kept it safe in our classroom. We hope it will hatch very soon!
Hello Bananas!
On our first morning in Year 1, we came across a special parcel. Inside was a monkey! We each thought of a name for him and wrote it on a piece of paper. Miss Turver pulled a name out of a hat. It was Bananas! Bananas will choose to go home with one child every Friday.
This weekend Bananas chose to go home with Miss Turver! We had a great time going for walks, gardening, spending time with my dog Charlie and visiting my grandma. I'm excited to see who he will choose to go home with next weekend...
Welcome Back!
Welcome back to a brand new school year. I hope you had a lovely Summer with your family. I am very excited to get to know our new little Blackbirds and look forward to finding out about their passions and interests. The first couple of weeks of the new school year will be spent establishing a new routine, getting to know the children and talking about their Summer holiday. After this, we will introduce our 'Moon Zoom' topic. We will learn all about space and have a very exciting visit from a travelling planetarium.
I have attached our class newsletter below. This outlines some of the activities we will carry out over the first half term.
If you would like to discuss anything, please let me know. I am always happy to answer any questions or queries.
Miss Turver, Mrs Richmond and Mrs Haynes.